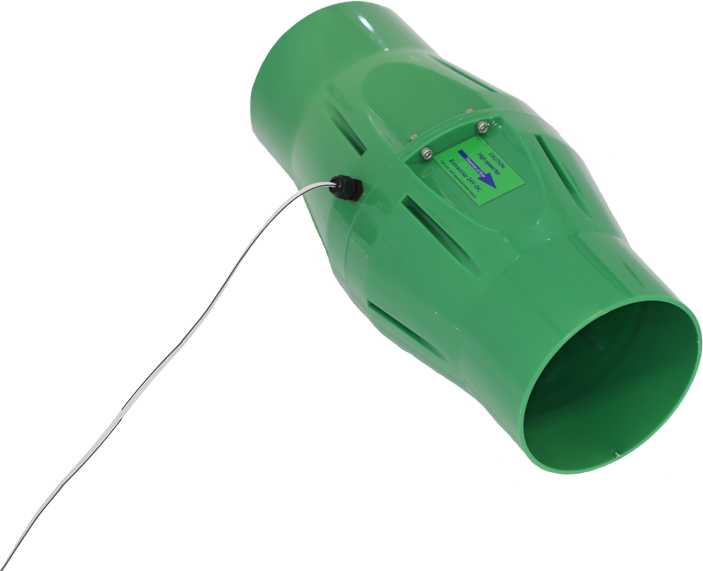 Welcome to ExtractAir Sub Floor Ventilation
Extract Air designs and installs sub-floor home ventilation in Sydney and subfloor fans below suspended timber & concrete floors in all buildings. Our home ventilation systems Sydney are used to quietly provide moisture control for building foundations.
This control is critical to maximise the life of the structure, reduce maintenance costs & provide improved air quality for occupants of the building. We have more than 15 years experience professionally installing quality sub-floor vents systems in residential & commercial buildings.
A written quote is provided after completing an obligation free on site assessment of your property. Here, we will asses the current conditions contributing to high moisture levels or inadequate sub-floor ventilation. We also note the type of structure & any existing sub-floor ventilation system.
ExtractAir sub floor ventilation supply & install energy efficient mechanical ventilation exhaust inline fan systems. We also install mechanical ventilation intake fans, high flow cement mesh vents, louvered grill vents & heritage vents.
ExtractAir sub-floor ventilation fans are designed & manufactured in Australia using high quality components to ensure years of trouble free operation. The ExtractAir 24D in-line ventilation fan was designed to provide a long service life, low running cost, negligable noise levels and no vibration. It also provides maximum cross flow ventilation, require no maintenance & withstands Australian environmental conditions.
ExtractAir installers can assess you property & provide an obligation free on site assessment & written quote. Our professionally installed subfloor ventilation systems are specifically designed for your home to control stale air and sub-floor moisture. We remedy the situation before it reaches the structural timbers or living areas and causes damp problems.
We carry out design and installation of subfloor vents for new builds, existing homes and businesses, renovations, heritage buildings and apartment buildings. We will visit your premises and carry out a thorough inspection.
During an inspection, we will be taking note of existing issues such as sub-floor moisture, mould, musty smells, rising damp and more. Our expert team will then provide you with an obligation free quote. We aim to solve your problems and suit your needs for many years to come. All of our quotes are given at a very affordable price.
Installing a subfloor home ventilation system is crucial if you wish to protect the structural integrity of your home. If moisture problems are not remedied quickly, they can begin to affect the structural timber and living areas of your home or business.
Underfloor ventilation fans also work to improve air quality and reduce maintenance costs, protecting the health and safety of your family. This prevents the need for costly repairs to your home due to moisture related issues in the home environment. Underneath floor areas in particular are prone to damp air so consider floor fans as a safe measure in these cases.
Extensive Service Offering – Complete Moisture Solutions
Extract Air can supply and install a range of mechanical exhaust fans, mechanical ventilation intake fans. We also install high flow cement mesh vents, louvered grill vents and heritage vents. These are from leading brands and manufacturers that will protect your investment and make for a healthy home or business environment.
Extract Air are proud to provide customers in Sydney with professional, cost effective moisture solutions. Our head office is based in Wakeley, and we service customers all across Sydney.
Eliminate Damp, Protect Health and Safety
Installing a sub floor vent, and exhaust fans solutions will help to:
Keep your home/business smelling fresh
Improve respiratory health
Reduce the risk of mould, airborne pollens and spurs in and around the floor space
Improve cooling within your home
Protect the structural integrity of your home by minimising the risk of cracked walls, condensation, termites, mould growth, warped timber, decay and other issues caused by moisture
Common areas that customers install our sub floor ventilation solutions include laundries and bathrooms, wardrobes, entrance ways and other areas susceptible to moisture. Extract Air believes that no one should have to put up with moisture problems. Our team of specialists will ensure that your problem is rectified as quickly as possible. Contact our friendly team today to discuss your fresh air options – we look forward to assisting you.
Why Choose Extract Air?
Our sub-floor extractor fans are designed and manufactured right here in Australia to a high-quality standard. You can expect many years of reliable operation from systems supplied and installed by us. Our 24D in-line underfloor ventilation fans have been specifically engineered to ensure long service life, low running costs, low noise levels and no vibration. They also facilitate maximum crossflow ventilation, no maintenance and are designed to withstand Australian conditions.
Your moisture control solution is only a phone call away – contact us now for an obligation free home assessment.